About Us

Darien Animal Hospital is a full-service, small animal veterinary hospital providing comprehensive medical, surgical and dental care. We initially opened in January 2012 operating as Mike Pope, DVM PC. For the first 11 months we were located in Brunswick, GA, operating out of a clinic owned and occupied by Dr. Daniell, a well established veterinarian that has been serving Brunswick since 1994. Dr. Daniell had graciously agreed to lease space to us and share his magnificent facility that he designed and had constructed in 2006. Also, coincidentally, at the same time as we were preparing to open, Dr. Ed Blackburn, in Darien, was preparing to retire (really this time) after practicing for 51 years! Dr. Blackburn being the kind-hearted gentleman that he is, referred his clients to us, in an effort to assist us in our "start-up" and be sure his clients' needs were met. Despite these fortunate "turns of events," our volume of business in Brunswick was not meeting our expectations. Assuming this was at least partially due to the fact that Brunswick was already pretty well saturated with veterinarians, we began to consider moving to Darien since Dr. Blackburn's retirement left only one other veterinarian in all of McIntosh County. As we were looking for a building to lease or purchase, Nikki Hilliard (formerly Alford), a Darien native working for Dr. Daniell, suggested that we look into a building just up the street from Dr. Blackburn's location that had been a tavern but was now closed/vacant. Although there were no signs of any sort indicating the property was for sale, we took Nikki's advice and began to investigate the property.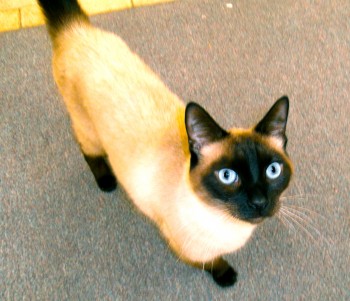 We provide a broad spectrum of diagnostic procedures through in-house testing and the use of external laboratories. We also work closely with referral practices when special diagnostic procedures are required. Our facility includes a well-stocked pharmacy, in-hospital surgery suite, in-house x-ray capabilities, in-house hematology, and a closely supervised hospitalization area.


At Darien Animal Hospital we strive to offer not only sound advice, but also optimal veterinary care, thus allowing you the enjoyment of your companion for a maximum number of years. Our job is not only to treat your pet when he or she isn't feeling well, but also to help you learn how to keep your best friend happy and healthy.